Well another Crafty Girls crop is complete. We had such a great crop on Saturday and accomplished so much! But here is the bummer about the crop...and totally my fault....I DID NOT TAKE ANY PICTURES OF THE CROP! UGH! I am just sick that I totally forgot to pull my camera out! How stupid is that???? Sorry girls! I wish I had a ton of pictures to post of the crop like before, but I don't.
So, to try to get mind off of that big blunder, I thought that I would surf the web a bit for some cute Halloween decor ideas. This is what I found today....
These adorable wood pumpkins.....
You can find great directions
HERE
from Crafty Chic Mommy!
Then I came across these great glowing Jack O'Lantern's...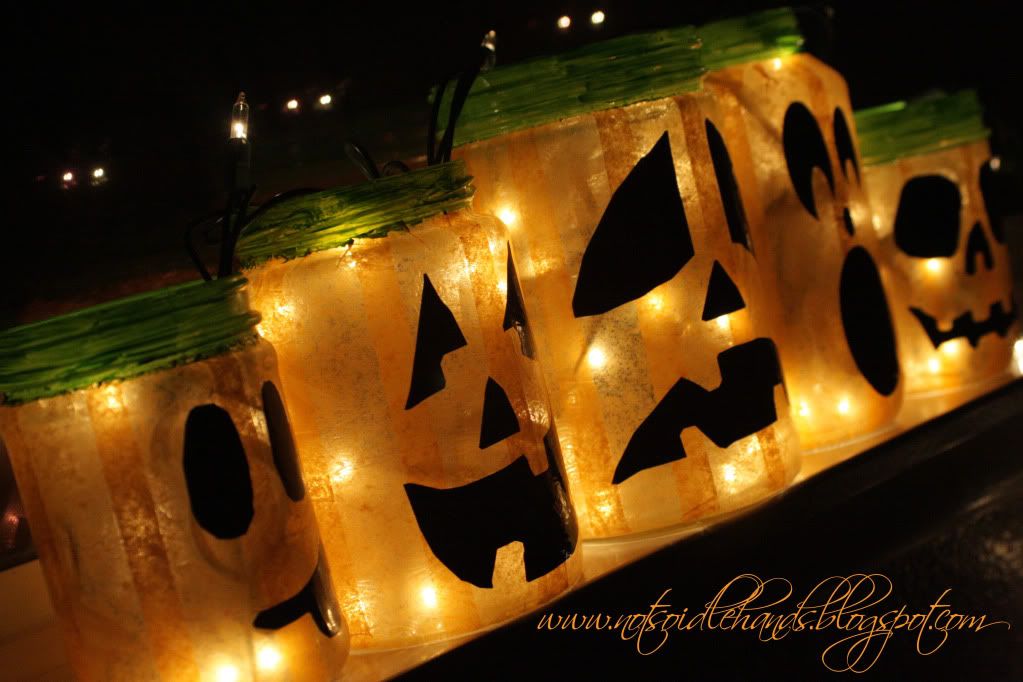 You can find the "how to"
HERE
from Not So Idle Hands!
And look how easy it is to dress up your everyday candle!

You can find these adorable candles
HERE
at Ameroonie Designs....
Well, it is time to brave the world this lovely Monday morning! I wish everyone a positive week!